I mentioned yesterday that I stuck my hand into the stream from the pressure washer. Yea, I was dumb.
I had dirt on my hands from gardening and noticed that it was coming off on the mini-blinds as we were cleaning them. I thought that if I stuck my hand in the mist area at the edge I'd be alright. . . thats not how it worked out. It was all pretty instinctual, I wasn't really thinking.
It only took about 2 seconds. When it first hit my hand it stung a little. Then it didn't hurt at all. Ten minutes in it was burning. Now it only really hurts when I wash my hands.
Anyway, take a look.
This is what the pressure washer does to the cement: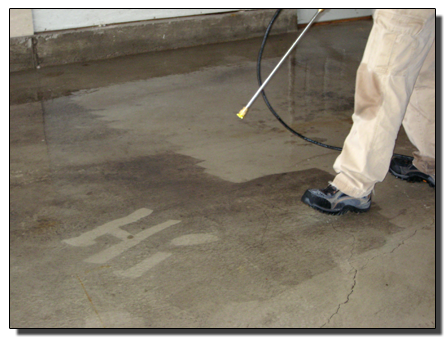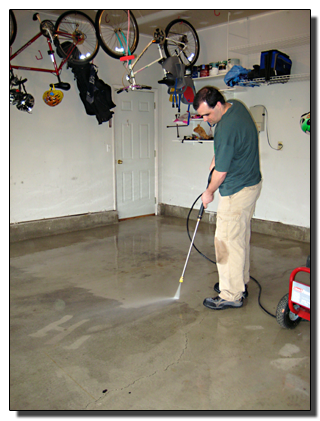 This is what it does to flesh: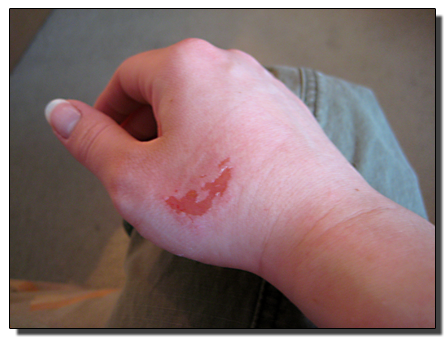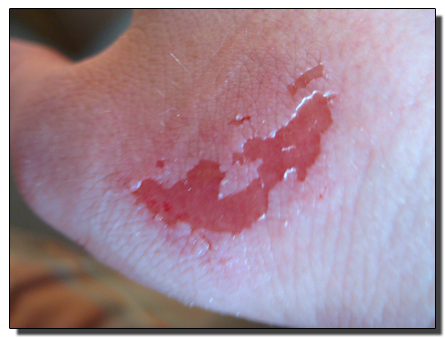 There are all kinds of warnings about not aiming it at people or animals. I wonder why. If that happened to the skin on my hand in just a couple of seconds imagine the damage it could do if used maliciously. That thing is a regular weapon.
Be careful. Don't be dumb like me.